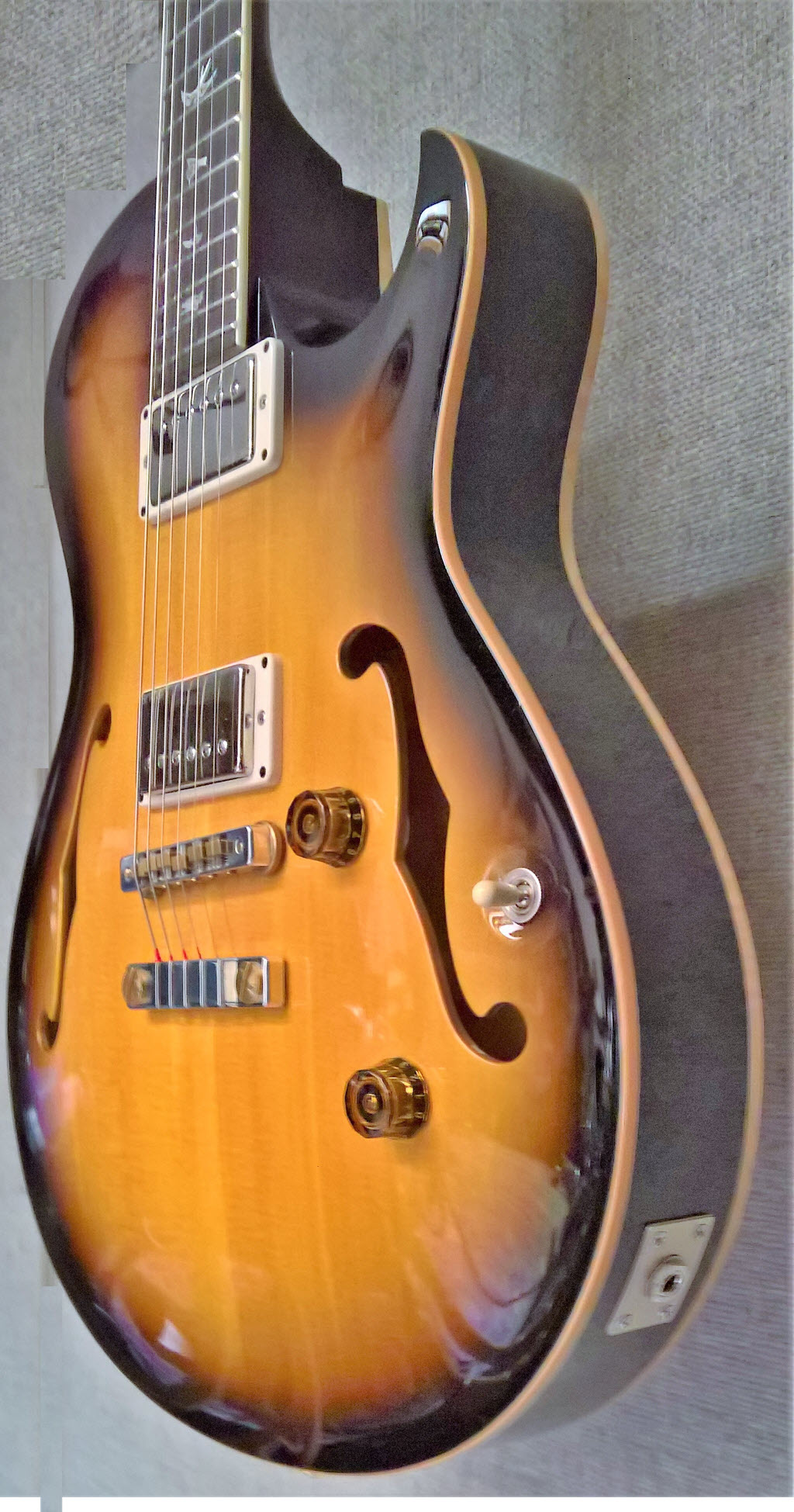 The S1 Pro system has been the perfect complement to this nice little jazz box1. I run this straight into channel 22 with the ToneMatch switch set to Guitar. Usually I leave the tone controls at 12:00 o'clock and the reverb off (personal preference).
Simple is good. I've all kinds of compliments on the guitar tone with this easy setup.
I run other guitars through the S1 Pro system, but I thought I'd share this one because it was a pleasant surprise.
What kind of guitar are you playing through your S1 Pro system?
---
1 PRS JA-15
If I need for guitar amp emulation I use a Boss GT-1 because it's small, light, and runs on batteries.
2 I run an ElectroVoice N/D767A into channel 1. It's a dynamic mic (no phantom power required), and unfortunately, it's been discontinued for a couple of years.