Hi,
How are you carrying your T4S?
Do you have an old laptop computer bag?
The microphone cases fit in there nicely on either side.
Under that flap is a generous pocket for cables and accessories. If necessary, this is big enough for the ToneMatch Power Supply.
Here is the view from the top.
And there's another generous pocket on the back.
You're probably wondering where all the cables are. I have them strapped to my microphone stand.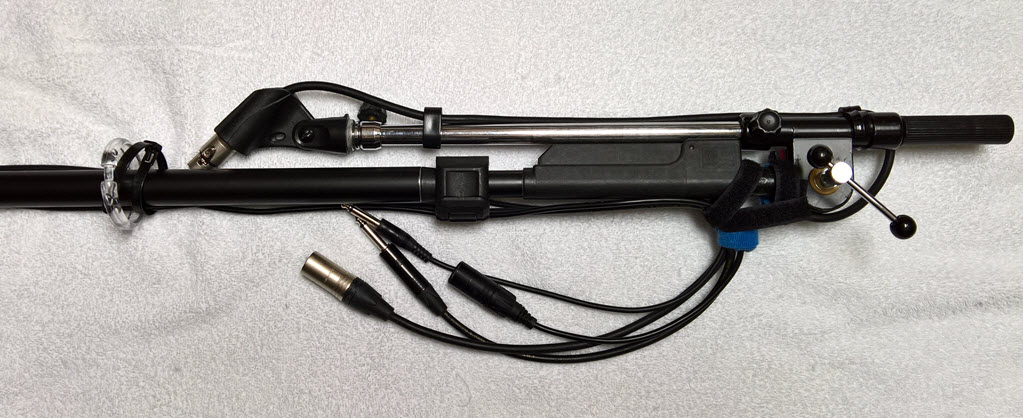 This is an older picture. I have a different mount for the T4S. For ideas about that, see T4S & T8S 1/4" (6mm) mounting ideas.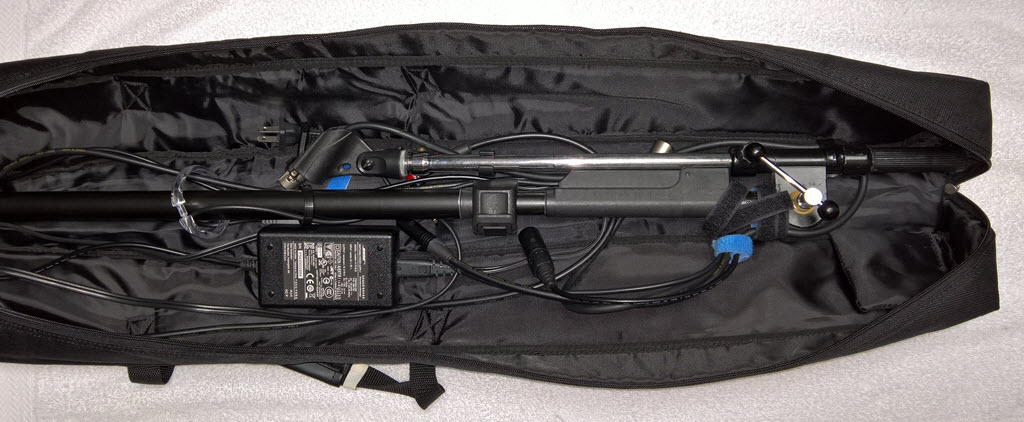 All packed up in an old L1 Cylindrical Radiator® carrying case.
What are you doing to carry your T4S?
ST