This past Saturday's wedding was an amazing one from the start. I mean, heck just look at the venue. I've worked there before so I was so giddy to be back and couldn't wait to perform in such a gorgeous room.
It helps that the staff there are on top of their game, as well as treating me with respect and attention. Super great people they are!
The spiral staircase makes for a great Grand Entrance location and we had a fun but simple (facts only) scripted entrance. However, I did a mini-love story for the B&G, since they didn't want to do a full fledged LS (unfortunately!).
SOME BACKGROUND ON THIS COUPLE:
The met in 7th grade.
Started dating in the 8th grade.
Continued dating throughout highschool and college.
And here they are 10 years later from the time they met.....getting married.
Very cool.
He proposed to her at the middle school where they met by saying:
"This is where it started, so this is where it should continue"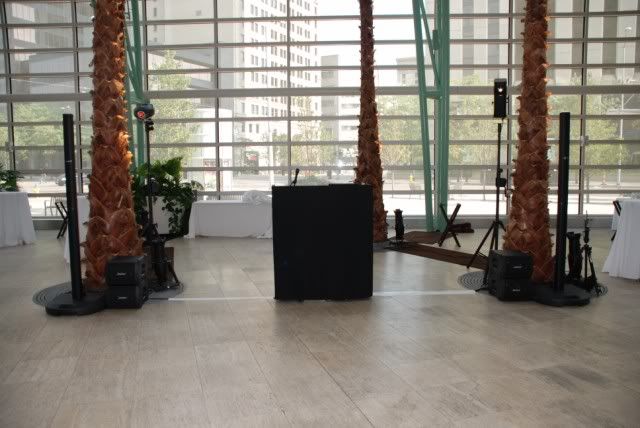 The room!
The gear: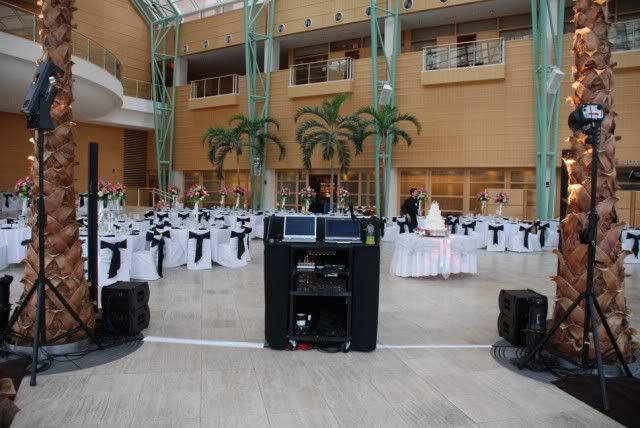 The Palm tree uplights (done by the venue - I was told it's $1k to have them uplit)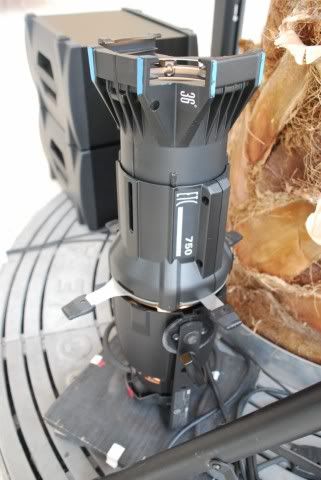 The Timeline: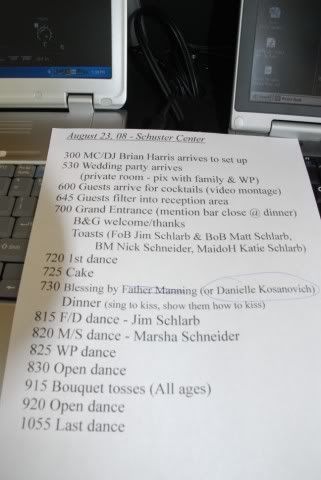 The 1st dance:
Dinner time: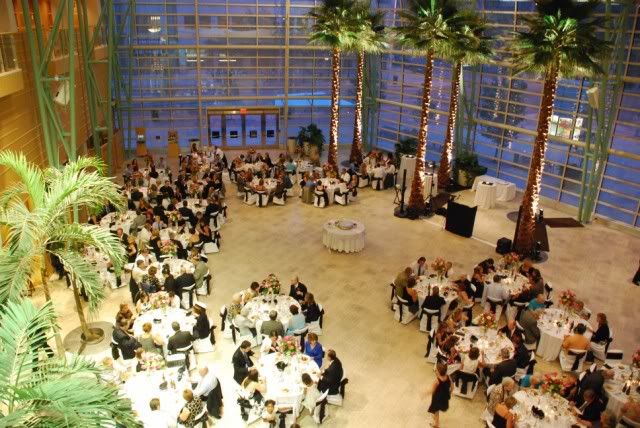 A very touching F/D dance (has a brain tumor that left him with a cane to walk, and he has a hard time speaking normally.....and they didn't even think he'd be around for her college graduation, yet he's made it even to her wedding) His 20 min speech was emotional, funny, and he made everyone cry. I even choked up.
A Wedding Party dance, surprising the guests with a twist to it.
Went from IZ "over the rainbow" into "Soul Man". Then we snowballed it, and I called out
different groups of people. It went from this: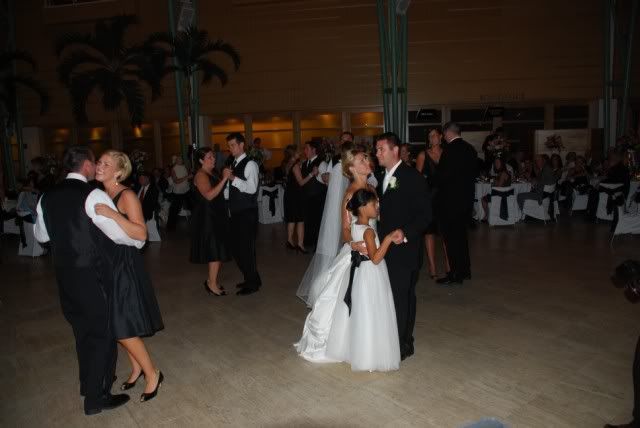 To this...
...in 30 seconds.
And only got better from there: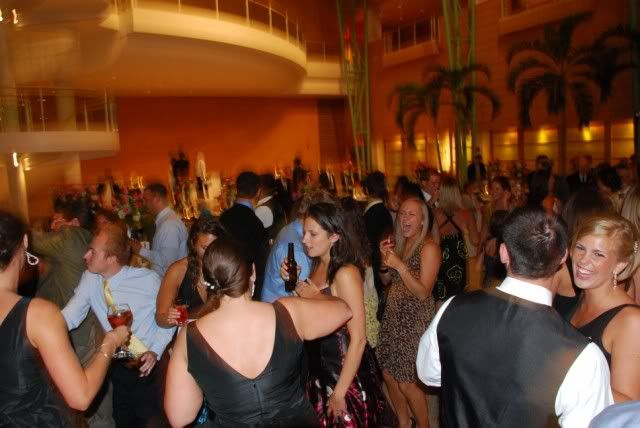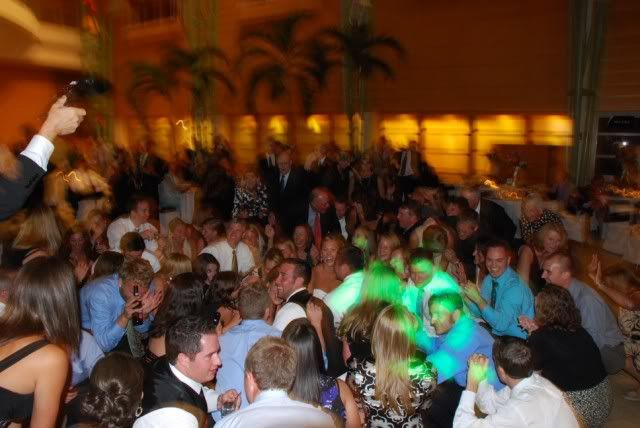 _______________________________
PLAY LIST:
(after the wedding party snowball)
Me & My gang
Hips don't lie
Miami
Respect
Mustang Sally
Hang On Sloopy (we had a lot of Ohio State fans/grads there)
Cha cha Slide
Shook me all night long
Love shack
Shout
Please don't stop the music
Proud Mary
(BOUQUET TOSS)
Wonderful tonight
Gone to Carolina in my mind
She's everything
-----had a group sing-----
Brown Eyed Girl
Birthday (Beatles) - in 2 hours from that moment it was the bride's bday and one of the groomsmen
Do you Love Me
-----had another group sing-----
Don't Stop Believing
Jump (VH)
Jump Around
Soulja Boy
Get Silly
Get Like Me
Cleveland Shuffle
Got Money
Twist and Shout
Johnny B. Goode
LAST DANCE:
Save the last dance for me
Hit the road jack (during "circle of love")
_______________________________
This little old lady was dancing to Will Smith "miami" in this picture:
And pretty much danced to anything I played. So I had to ask the groom who she was.
He said she was a friend of the family, and her husband passed away a few months ago
and just a happy-go-lucky woman, who can drink many guys under the table, and when it comes
to dancing, she just doesn't care! She'll do it all. She was a hoot!
After about 45 mins of dancing we did a bouquet toss: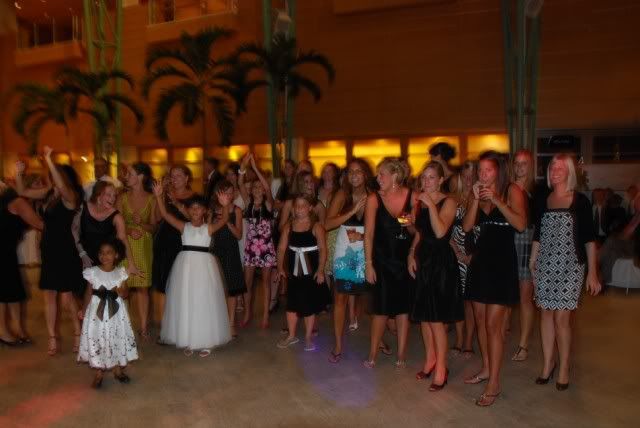 We even slowed things down LOL: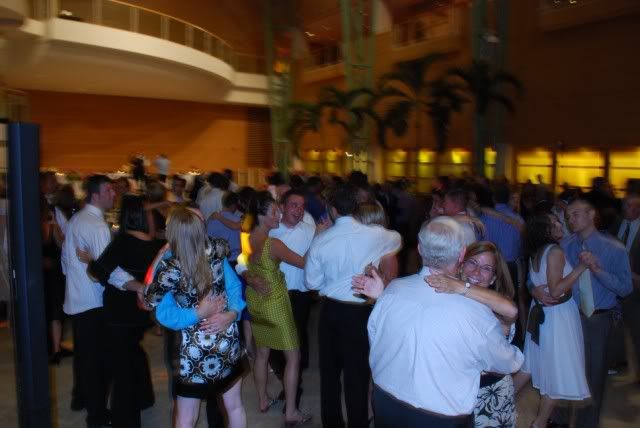 Yeah, he's a happy groom:
During dinner we did "sing to kiss" and had a few participants, but the majority of our
singers sang after we got the dance floor open. I used it as a way to transition from slow
to fast, fast to slow, etc...
This guy sang a piece of a song to the B&G, that he sang at the groom's parent's wedding
29 years ago!
More singers: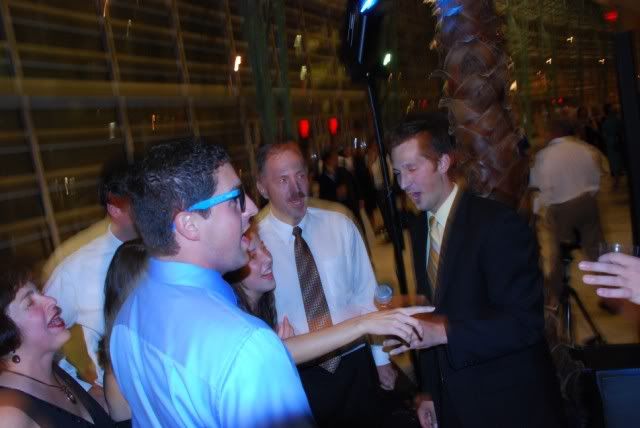 and more:
can you guess what song they are singing above?
HINT: They are pointing at the B&G and their first word is "YOU'VE"
SOULJA BOY (groom and young girl):
Mother of the groom, and that old lady again, dancing to
"Get Silly" - I'm not kidding!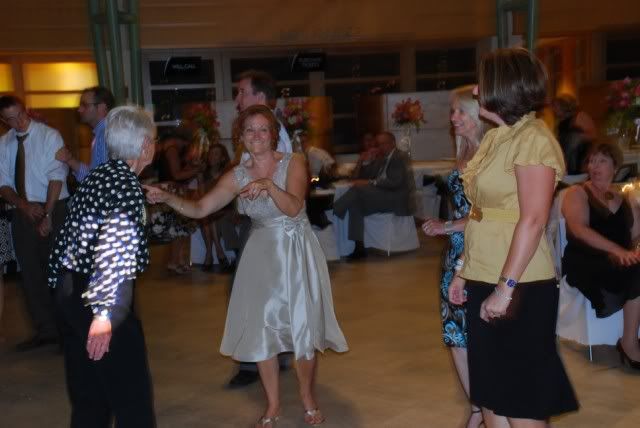 [/QUOTE]
[QUOTE=Brian Harris;195161]Group shot! Everyone, hands up and scream!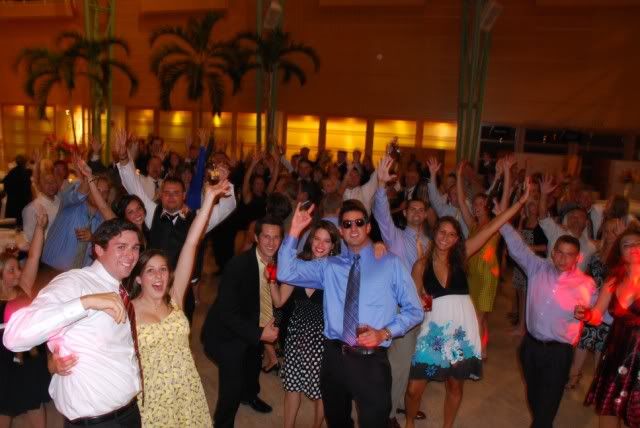 Happiest couple in the room along with the happiest DJ in the room
: